QUOTE OF THE DAY:  
"Be bold in your caring, be bold in your dreaming, and above all else, always do your best." ~ George H. W. Bush
ALL SUBMERSIBLE PUMPS ARE NOT CREATED EQUAL
All submersible pumps in the market place are adequate or they would not survive, however there are different levels of quality within the product line. The question is what level of quality are you willing to accept?
WHAT MAKES THE QUALITY DIFFERENCE?
Look at the components of the submersible pump; how is it made, what are the materials of construction?
Stainless steel pump casing: Is it made of a heavy wall construction? Is it just heavy enough to surround the internal staging or does it have any casing at all? The casing thickness will say a lot about the attitude of the manufacturer.
Stainless steel discharge head & motor support castings: Check the threads. Are they sharp with a good chamfer? Are the threads broken? Is the casting free of any porosity?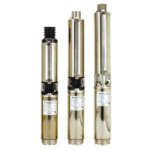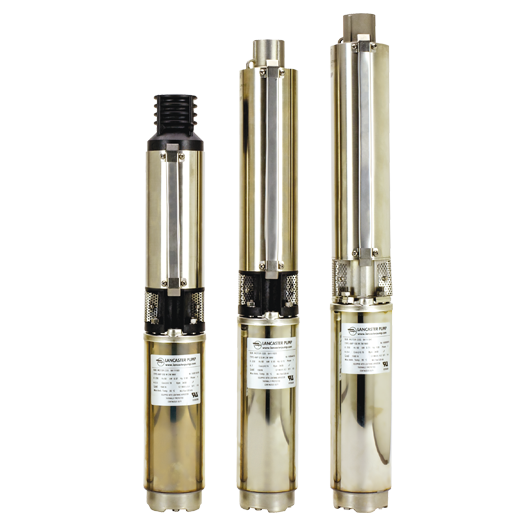 Bearing assembly that provides alignment for the shaft: Is this fluted? It needs to provide a pathway to discharge sediment which will help decrease abrasion and wear resistance.
Pump staging: Are the impellers made of materials that will reduce friction and increase the wear life even in difficult water conditions? Are the diffusers reinforced with glass fibers for strength and durability?
Staging design: Do the impellers float within their own stages? A floating stage design will help prevent sand particles from being trapped between impellers and grinding the impellers causing premature failure.
DOES YOUR SUBMERSIBLE PUMP MANUFACTURER PAY ATTENTION TO DETAIL?
Is their cable guard and screen made of stainless steel? If it is plastic it might say something about saving a few pennies instead of maximum protection.
Are the screws that hold the pump together made of 300 series "18-8" or 400 series stainless steel? 410 stainless steel screws have less corrosion resistance in water than 304 stainless steel screws.
Is your pump and motor tested together or is the pump end tested with a stationary motor?
Does your pump manufacture do sample testing of assembled product or is it 100% testing?
Does the testing include pressure, capacity and amperage across the pump's performance range?
Will your pump manufacturer make a pump in a day to support your needs? Will they trouble shoot an application while you are on a job site? Will they help you design a system for a difficult application?
All Submersible pumps are not created equal. Make certain you have the best for both you and your customers.
HEALTH BENEFITS OF DRINKING ENOUGH WATER:
Water helps maximize physical performance. Hydration has a major effect on energy levels and brain function.
Let's bid goodbye to the old year with a smile on our lips and warmth in our heart and welcome the New Year with happiness and new aspirations.
Credit where credit's due
This month's edition was brought to you by John Wenzel, President of Lancaster Water Group
For beautiful water and superior solutions, you can count on us. 
Thank you for your business.