QUOTE OF THE DAY:  
"Leadership means firmness, not harshness or bullying; understanding, not weakness; justice, not irresponsible freedom; humaneness, not intolerance; generosity, not selfishness; pride, not egotism." – Omar Bradley
KATALOX LIGHT:
Katalox Light is an advanced filtration media that you should all know about. It will make you better as water treatment professionals.
WHAT IS IT: 
It is a filtration media that is engineered with a unique MnO2 (Manganese Dioxide) coating. The coating is at a 10% level, which maximizes its effectiveness as a catalytic oxidizer.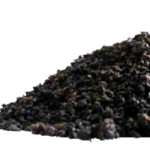 WHAT DOES IT DO: 
Using an aeration filter, Katalox Light reduces high levels of sulfur odor, iron up to 15ppm, and manganese up to 5ppm. Its unique light weight makes it easy to backwash and its high surface area makes it an excellent filter. Best of all it requires no regeneration, no chemicals, no salt and easy maintenance.
It is a great media but like any other equipment specification you must consider your water problem with the customer's needs and select the best equipment for the application.
Aeration is a great method of eliminating Hydrogen Sulfide gas, Iron and Manganese. You can use a variety of medias with aeration including Catalytic Carbon, Birm and now Katalox light.
Now you have a media that tackles the really difficult applications. Call us and ask about Katalox Light. It will keep you in the know.
WATER FACTS:
A point of use water system, such as Reverse Osmosis, costs only pennies per gallon of purified water. This allows customers to refill water bottles and keeps plastic water bottles out of landfills.
UPCOMING EVENTS:
We will be closed for Independence Day – Thursday, July 4th and Friday, July 5th.
Consider registering for one of our upcoming schools.
Credit where credit's due
This month's edition was brought to you by John Wenzel, President of Lancaster Water Group
For beautiful water and superior solutions, you can count on us. 
Thank you for your business.