QUOTE OF THE DAY:  
"Courage is resistance to fear, mastery of fear—
not absence of fear."
– Mark Twain, Pudd'nhead Wilson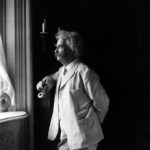 To correctly treat your customer's water, you must first define the problem by testing the water. Problems might seem obvious but there can be hidden contaminants in the water. You do a service for the customer if you treat all the problems in their water supply. TEST THE WATER!
WE TEST & RECOMMEND SOLUTIONS: 
We at Lancaster Water Group (LWG) test thousands of samples a year. They come from all over the country and they have a variety of contaminates. 
We have been testing water and recommending equipment since 1959 and we are good at it. As you can imagine we run into and solve all kinds of water problems. You have a partner that is tried and true when you send water samples to LWG. 
SAMPLE COLLECTION PROCEDURE: 
Let the water run before collecting the sample. We need to take a sample from the source.
COMPLETE FORM: 
For an accurate recommendation please complete the form we include with every water sample bottle.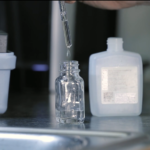 HOUSEHOLD INFORMATION:  Include number of people, bathrooms, and daily water usage. A good rule of thumb is 50 gallons per person per day and count the washing machine as a person. 
SOURCE OF WATER: Where does your water come from? What type of pump does your customer use including well pump capacity or city water flow rate, and pipe sizing?
COLOR OF WATER WHEN DRAWN: Knowing if the water is clear, back/gray, brown/red, yellow, or contains particles can provide clues to help us determine what equipment we should recommend. 
CURRENT WATER TREATMENT EQUIPMENT: List any water treatment equipment, its age, and if the sample is treated or untreated.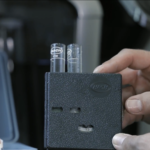 VISUAL EVIDENCE OF THE CUSTOMER'S COMPLAINTS: This is very important information when making the recommendation. Does the glassware dry cloudy? Are the pipes clogged or filled with deposits? Does soap have difficulty lathering? Is there red, brown, blue, or green discoloration to fixtures? Are pipes or fixtures corroded?
TASTE/ODOR OF THE WATER: Is there sulfur (rotten egg) in the cold or heated water? If so, is it strong, weak, or intermittent? Is there a metallic or musty taste and/or smell? Is there a chlorine odor? This onsite information will help us determine the type of equipment needed.
DEFINE THE PROBLEM: 
By knowing all the contaminants in your customer's water you are doing yourself and your customer a great service. TEST THE WATER!
WATER FACTS:
About 27 trillion gallons of groundwater are withdrawn for use in the U.S. each year.
STAY SAFE!
UPCOMING EVENTS:
Check out our schools for this year.
Sign up now and make your reservations early.
Credit where credit's due
This month's edition was brought to you by John Wenzel, President of Lancaster Water Group
For beautiful water and superior solutions, you can count on us. 
Thank you for your business.